Suffering With Chronic Knee Pain?
Get the
Comprehensive Care You Need!
Our trusted staff can help with your knee function while providing pain relief.
ARE YOU EXPERIENCING DISCOMFORT CAUSED BY KNEE PAIN?
The staff at Arizona Knee Pain Solutions have helped many patients find relief and recover from various Knee Pain and injuries through our Advanced Knee Pain Relief Program. This non-surgical program involves highly effective therapy protocols for pain relief and improving knee function. Our patients are impressed with their results as we perform all of this without the use of any form of steroids, anti-inflammatory drugs, or narcotics within our program.
Call us now to find out, If our program is right for you.
$49
KNEE EXAM & FIRST TREATMENT
Services not covered by Insurance or Medicare
($397 Total Value)
Our Success Is based on Your Amazing Outcome
01.
Reserve Your Appointment
Our Knee Program is in high demand and exclusive for those who meet our standards necessary for a great outcome. Appointments are limited for those who qualify.
02.
Examination & Consultation
Receive a full examination and diagnosis of your knee condition followed by a customized Advanced Knee Pain Relief treatment plan. We treat each patient uniquely!
03.
Improved Quality of Life
Our Advanced Knee Pain Relief Program is a non-invasive treatment option that can improve a patient's knee function and decrease symptoms. Get your ability back!
What Our Patients Are Saying
Listen to our patients share their experiences and find out why we are the top-rated Advanced Knee Pain Relief clinic in the Surprise -area.
Suffering with Knee Pain?
At Arizona Knee Pain Solutions, we are highly experienced at providing pain relief with our Advanced Knee Pain Relief Program. Call now to get started with your customized treatment plan!
Why Choose Our

Advanced Knee Pain Relief Program
Our program has the following benefits:
Alleviates aches and pain caused by your injury
Reduces inflammation surrounding your injury
Reduces any stiffness you may be experiencing
Improves joint functionality
Improves mobility
Treats underlying cause of injury
Speeds up recovery
Meet Our Provider
Through our advanced knee pain protocols, we provide comprehensive care to help patients improve their quality of life by restoring function back to their knees.
Online Reviews
We know how effective our Advanced Knee Pain Relief Program is, but we would prefer if you heard it from our patients.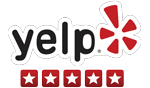 Dr Hawkins is by far the best Chiropractor I have been to. I came to him due to a sports injury and he was able to bring me immediate relief I would recommend him to anybody that is looking for pain relief.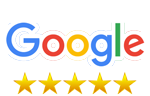 "The pain I've had for over a year in my ankle has virtually disappeared."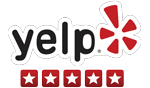 Doctor Hawkins and his staff are the best! He has helped me tremendously and now he's helping my wife. Awesome Chiropractor! He knows his business!!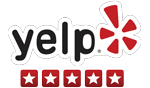 Been seeing Dr. Hawkins for about a month now. From the time I started my pain has gone down He really cares for you and is knowledgeable. Plus Taryn the front office girl has been awesome.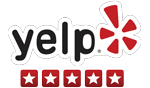 Great service by Dr. Hawkins and his staff. Very knowledgeable and friendly. They have helped greatly with my pain. Would definitely recommend!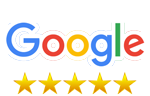 An orthopedic doctor told me I was going to need a double knee replacement. But Dr. Jason Hawkins helped me get through my days without the pain I've been experiencing for years. I am able to enjoy the activities I haven't been able to do, like riding bikes with my grandchildren.
*Disclaimer: Results are not guaranteed and may vary from person to person.
Get A Consultation & Exam!
Come in to Arizona Knee Pain Solutions for a comprehensive consultation & exam to see if you qualify for our innovative & effective therapies.